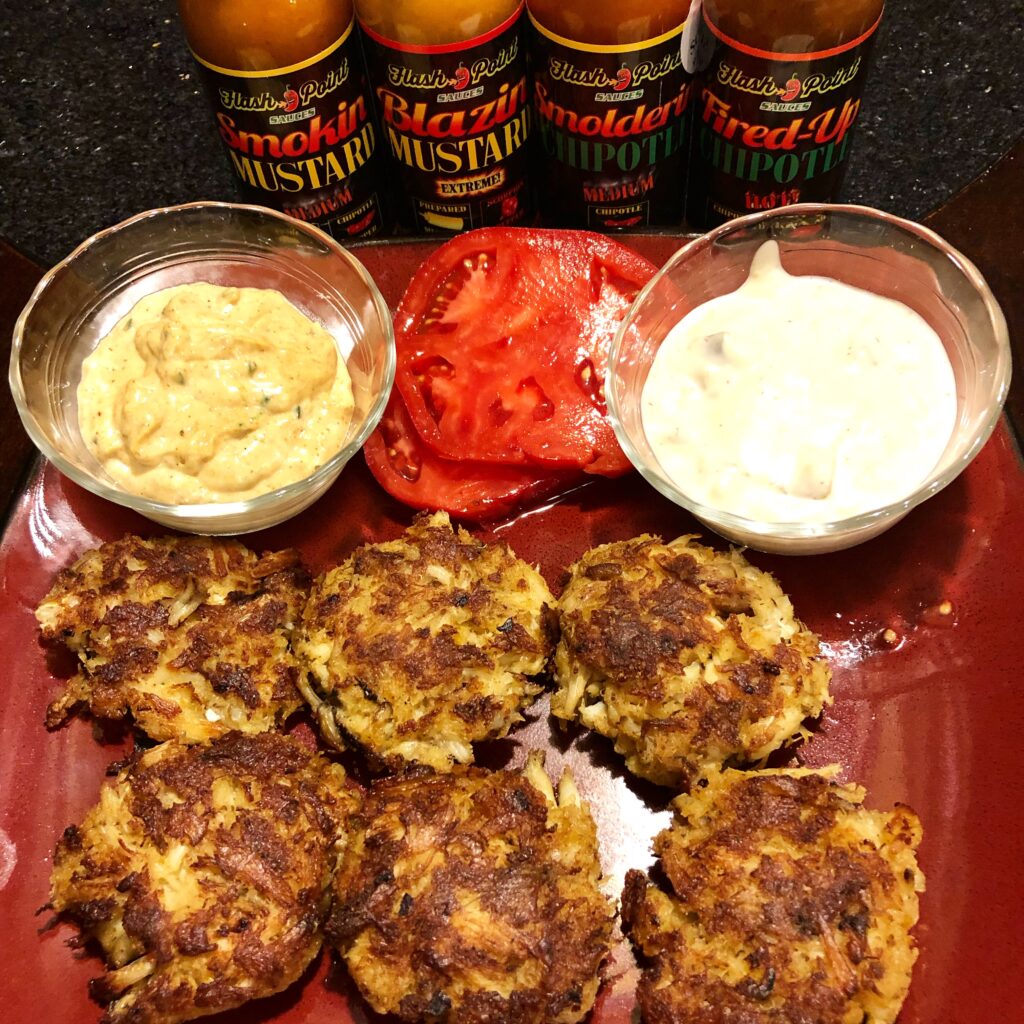 Ingredients:
12 oz. Good Quality Lump Crab Meat (Pick Through to Ensure There Aren't Any Shell Fragments)
1 Egg for Binding
2 tsp Lemon Juice
3 tbsp Mayonnaise
1 tsp of Your Choice of Flash Point Chipotle Hot sauces
2 tbsp Parsley Fresh, Chopped
2 Green Onions, Chopped Fine
1/2 cup Panko Breadcrumbs
1/2 tsp Salt or to Taste
1/4 tsp Pepper or to Taste
1 tbsp Olive Oil for Frying
Directions:
Add all the ingredients (except the olive oil) to a bowl and gently mix it all together.
Form the crab mixture into patties, depending on how big you want the patties.
In a skillet heat the olive oil over medium heat. Place the patties in the skillet, a few at a time, and cook until golden brown, about 5 min per side. Gently flip them over and cook for another 5 minutes until golden brown. Repeat with remaining patties.
Notes:
Products Used: