Grim Peacher
Reviews
Check out the review of our Grim Peacher Hot Sauce by the awesome Heat 101 Team!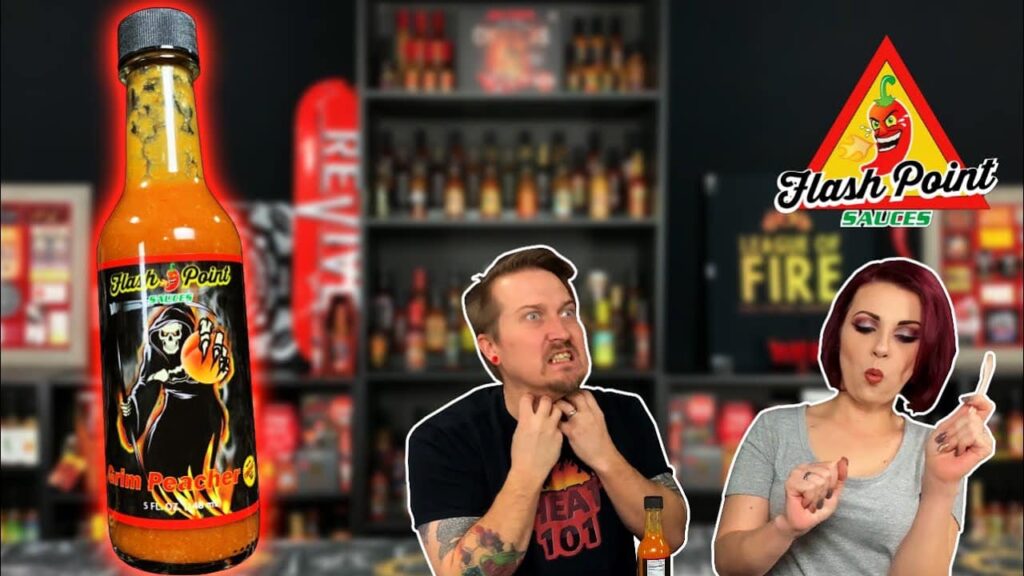 "I could put that on everything", "Definitely chilehead level", "That Fireball adds something special..", "whew…that's good.."
Dark and Bella are great folks. Their reviews are always entertaining and fun. We love that they do an excellent job of rating heat levels. Check them out on YouTube and Facebook! Heat 101 - All Things Spicy!
---
KTB Spicy Review of Grim Peacher!
Check out her blog here.