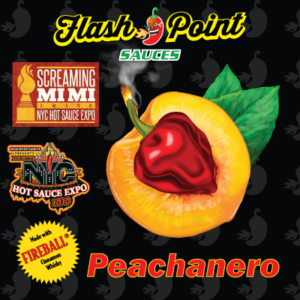 Flash Point Sauces Peachanero Screaming Mimi Wins
Peachanero Wins 2nd in the Habanero Division and 3rd in the Fruit Based Hot Division @ the NYC Hot Sauce Expo!
We are honored to be among the Screaming Mimi winners at the 2020 NYC Hot Sauce Expo. Want to try them yourself? Check them out in our store!