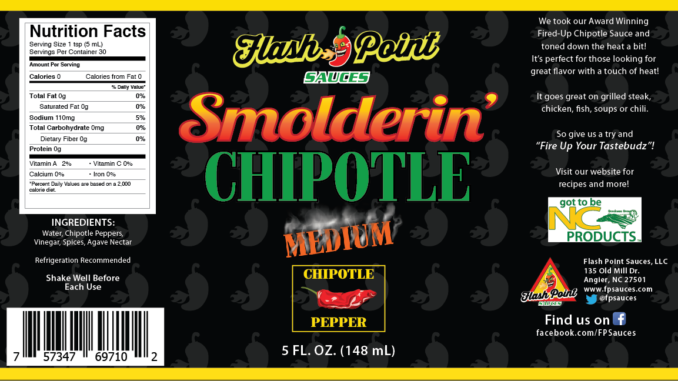 Smolderin' Chipotle
Product News:
Flash Point Sauces Smolderin' Chipotle wins 2018 Fiery Food Challenge 3rd Place @ ZestFest in the Mild/Medium Chipotle Style Category! Read More Here: Article
Product Description:
We took our Award Winning Fired-Up Chipotle Sauce and toned down the heat a bit! It's perfect for those looking for great flavor with a touch of heat! Just like the Original, it goes great on grilled steak, chicken, fish, soups or chili!